GNP(PRINT INDICATOR)Crane Scale
Product Detail
Product Tags
Detail Product Description
Model
Max Capacity/kg
Division/kg
Number of division
Size/mm
High Temperature resistant board/mm
Weight/kg
A
B
C
D
E
F
G
OCS-GNP3T
3000
1
3000
265
160
550
104
65
43
50
φ500
40
OCS-GNP5T
5000
2
2500
265
160
640
115
84
55
65
φ500
40
OCS-GNP10T
10000
5
2000
265
160
750
135
102
65
80
φ500
49
OCS-GNP15T
15000
5
3000
265
190
810
188
116
65
80
φ600
70
OCS-GNP20T
20000
10
2000
331
200
970
230
140
85
100
φ600
73
OCS-GNP30T
30000
10
3000
331
200
1020
165
145
117
127
φ600
125
OCS-GNP50T
50000
20
2500
420
317
1450
400
233
130
160
φ700
347
1、High-precision integrated load cell
2、A/D conversion:24-bit Sigma-Delta analog-to-digital conversion
3、Galvanized hook ring, not easy to corrode and rust
4、Hook snap spring design to prevent weighing objects from falling off.
5、New high temperature resistant device.
6、Could print weighing result directly by handheld controller.
Hot metal temperture
1000

℃

1200

℃

1400

℃

1500

℃

Safe distance
1200mm
1500mm
1800mm
2000mm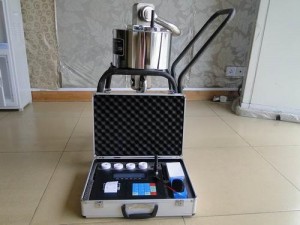 1、Hand-held design is easy to carry
2、Display scale and meter power
3、Accumulated times and weight can be cleared with one click
4、Remotely perform zero setting, tare, accumulation, and shutdown operations
5、Long-distance clear reading.
Accuracy  level
OIML III
A/D conversion speed

≥

50 times

Safety Load
125%
Radio Frequency
450MHz
Wireless distancy
200m straight line.
---
Previous:
GNH(Handheld Printing)Crane Scale
---
Write your message here and send it to us