JJ-LIW Loss-In-Weigh Feeder
Product Detail
Product Tags
LIW series loss-in-weight flow metering feeder is a high-quality metering feeder designed for the process industry. It is widely used for continuous constant flow batching control and precise batch control process of granular, powder, and liquid materials at industrial sites such as rubber and plastics, chemical industry, metallurgy, food, and grain feed. LIW series loss-in-weight flow metering feeder is a high-precision feeding system designed by mechatronics. It has a wide feeding range and can meet a variety of applications. The entire system is accurate, reliable, easy to operate, easy to assemble and maintain, and easy to use. LIW series models cover 0.5~22000L/H.
Choice of solid and liquid feeding models
Fast and accurate continuous flow balance control
Working mode: 1. Constant flow control; 2. Quantitative feeding control under constant flow
4~20mA or 0~10V adjustable output (optional)
Double closed-loop PID control system
Support remote, local switching, and manual and automatic control
Comprehensive status monitoring and chain alarm function
Real-time monitoring of sensor load, convenient for maintenance and troubleshooting
Fast screw replacement
Adopt 24-bit high-precision SIGMA-DELTA AD conversion chip, 300Hz effective output rate
The maximum display division number is 100000
2.71"128x64 dot-matrix OLED display; Chinese and English menu interface. The maximum display character height is 0.7", optional touch-screen man-machine interface
Standard RS232 and RS485 dual isolated serial ports, MODBUS RTU communication protocol
Optional Profibus DP and Profinet industrial bus
Control accuracy: within ±0.2%~0.5% (according to different materials and ranges)
Feeding range: 0.5~10000kg/h (depending on different model series)
Power supply: 380VAC/50Hz
Case 1:Independent single-component weightlessness scale control system

Case 2:Two-component weightlessness scale control system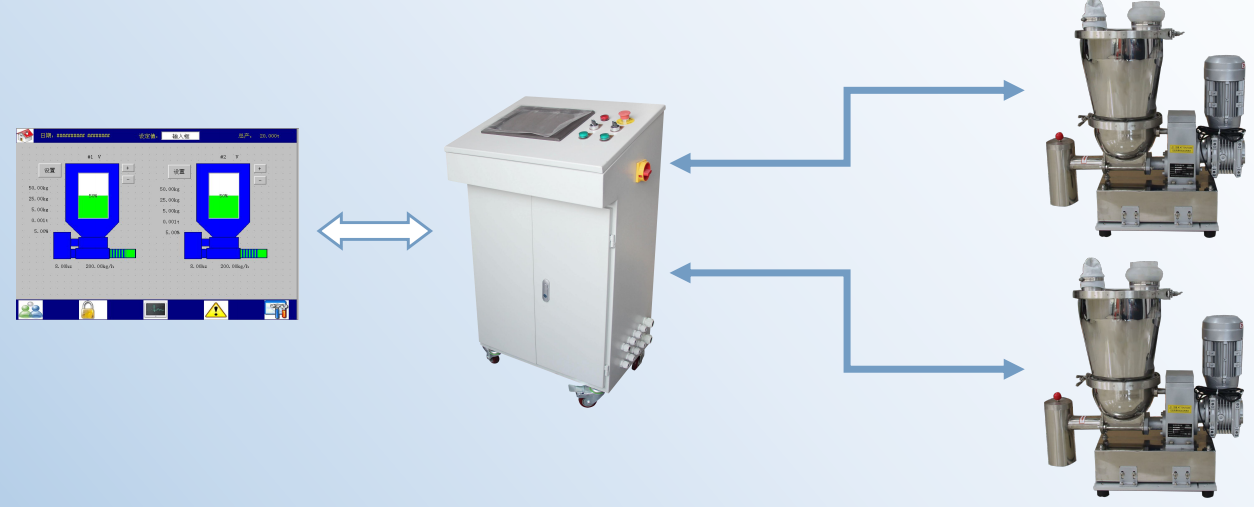 Case 3:Multi-component weightlessness scale control system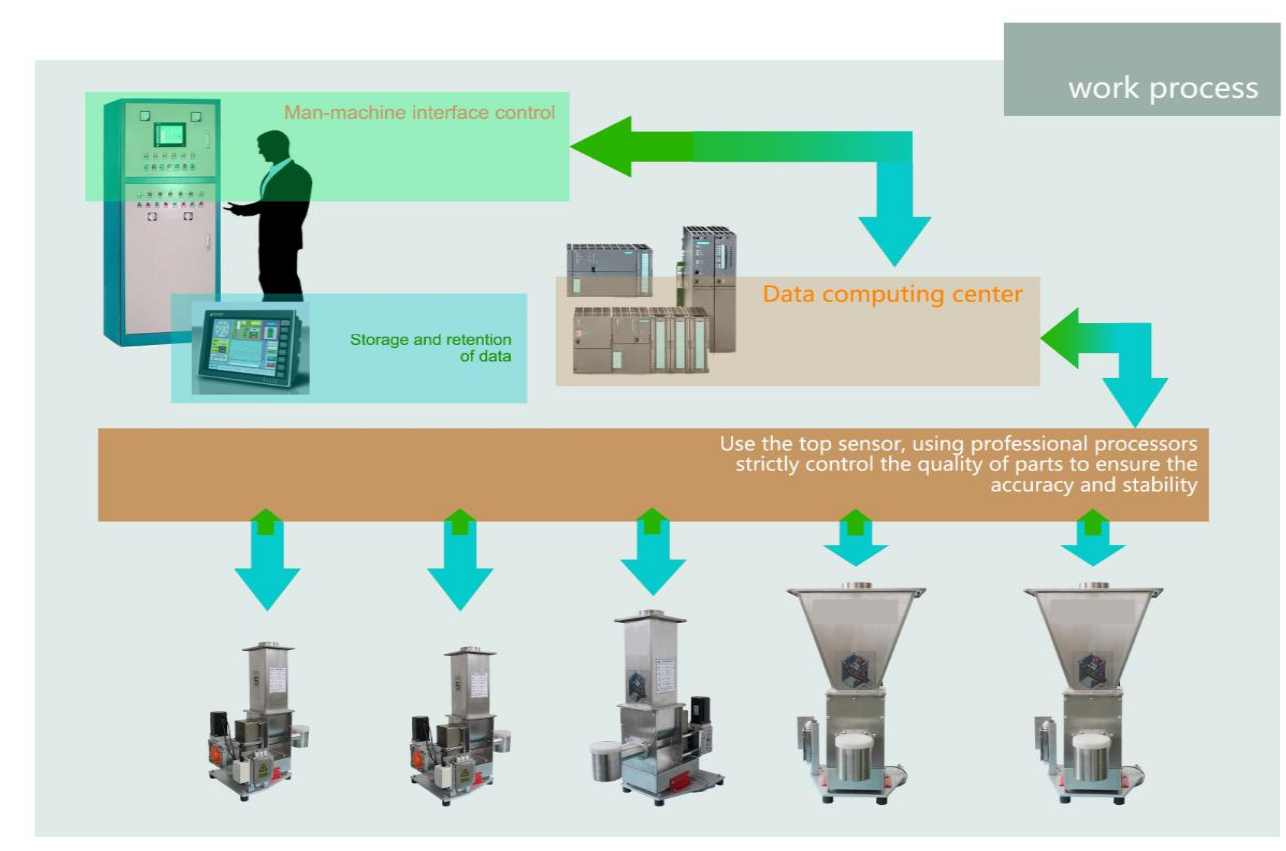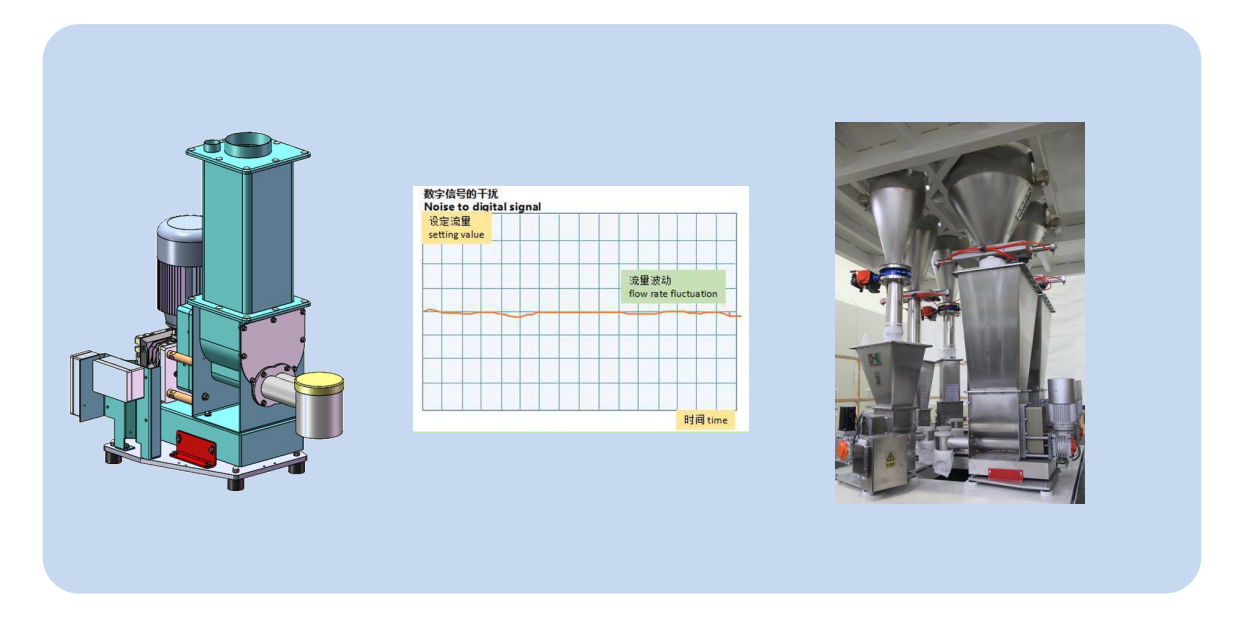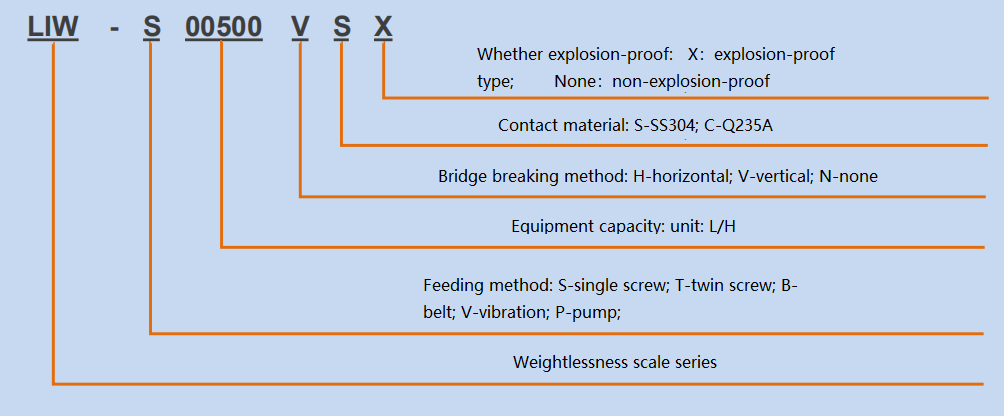 1. The scope of supply of this product's standard configuration includes:
a) Mechanical structure part: scale body, metering, conveying device,
bracket, geared motor, etc.
b) Weighing control part: weightless metering controller, sensor, inverter/servo controller, low-voltage electrical components, and control box
2. The standard cable length is 10 meters, and the excess part is priced by length.
3. The weightless scale running in a single machine can be equipped with a 7'touch screen.
4. Provide before ordering: material bulk density, shape, output, and special requirements.
5. For materials with poor fluidity, samples must be submitted to the technical department of our company for verification and confirmation before the order can be signed.
---
Previous:
JJ-CKW30 High-Speed Dynamic Checkweigher
---
Write your message here and send it to us